FlexForms-Ajax Form Builder for WordPress
40.00€
Description
Admin Videos / Quick Start Tutorials:
Need support, custom feature, custom skin? Contact me via the profile page.
6 Skins are Now Included in v1.02! You can select a skin for each form you create.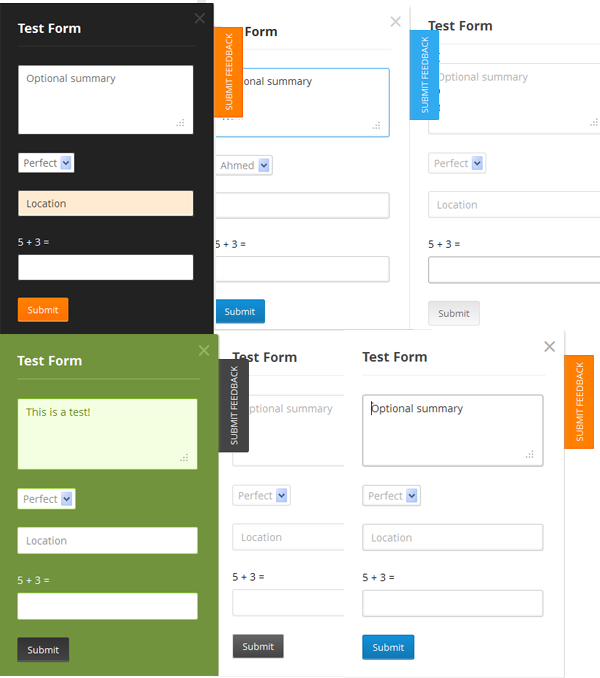 UI Drag and Drop Form Builder/Editor to Make forms in seconds!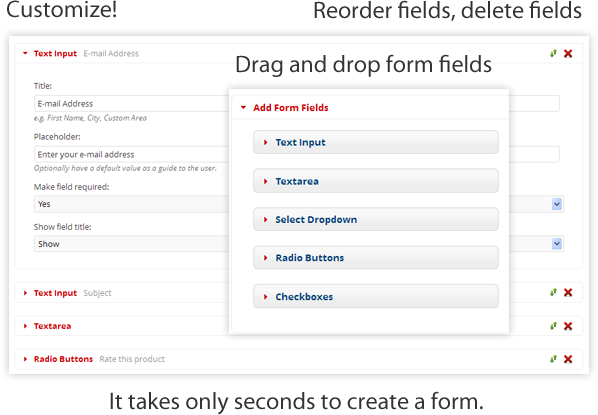 Take control of each form you create. Show on page, or docked, auto play after specific period, and more!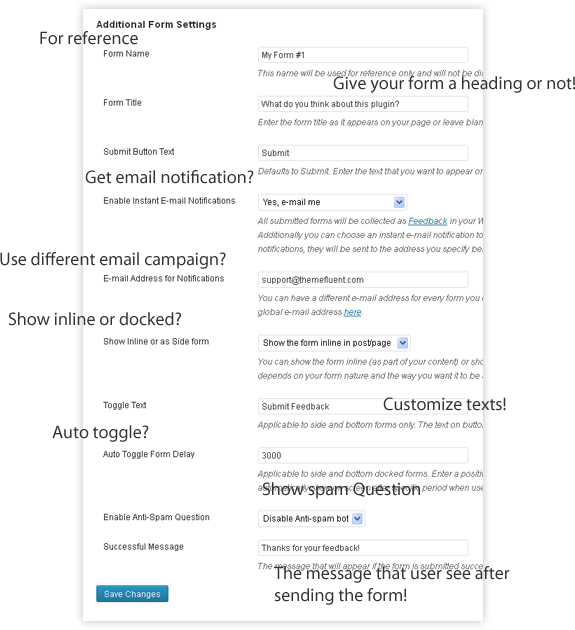 Create different contact/feedback forms anywhere on any page. Make the form appear in content, on side, or on bottom!
Browse your created forms, edit/remove them, or speed up development by duplicating a form in a second!

Show ANY number of forms on any Page/Post!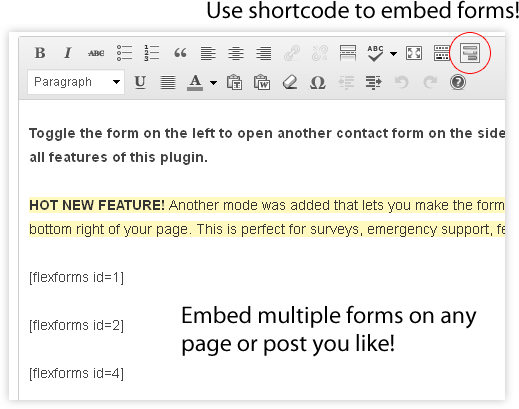 All feedback is kept in WordPress! You can always read them via WordPress, including form details, user IP, etc.